We are a
Chatbot Agency

.
We Build Chatbots that Help Businesses Grow their Subscriber Base & Increase Sales.
Let our Chatbot Agency Change the Way People have Conversations with your Business.
Chatbots in business conduct relationships and conversations over AI chatbots. At Gabba we're a specialist chatbot agency helping businesses and organizations make sense of this fast-moving and fragmented medium by providing a framework, structure and strategy for chatbots for business.
Automated messaging programs that simulate conversation, engage customers and drive sales.
Achieve open rates of 60% to 90%, increasing customer engagement and sales!
24/7 customer service and sales support solutions help really engage people in the customer experience.
Reach people 'on the go', customize and automate campaigns and track conversion rates.
We offer integrated strategy and solutions for your business, across all platforms.
Gabba Chatbot Agency Three Step Process
Conversation, Automation. Communication through Chatbots.
Step 1: Our Client's Goal, Defined
You could be looking to grow subscribers to your brand, drive sales, gather customer or member feedback, segment users, schedule appointments, make reservations, offer 24/7 customer service, offer downloadable resources, or drive traffic to your landing pages … the possibilities are endless, and our bespoke chatbots can help you with all of them!
Your starting point should be to define your goals with creativity and flair, and to take time over this so that your goals really reflect where you need to be going.
We can of course help you with this – speak to us and we can get the ball rolling!
Step 2: Design & Build Chatbot
Chatbots help you simulate human interaction and automate responses 24/7.
We design and build intelligent chatbots that drive engagement and grow sales, across industries from eCommerce through cosmetic dentistry, mortgage brokerage and the world of insurance to restaurants and theme parks. You name it!
Our chatbots will really add value across your entire organization, from sales support right through to recruitment.
Step 3: Execute Campaign
The Return on Investment (ROI) goal for each of our campaigns is one of the key metrics we work to and share with our clients. This is revised, refined and improved at every stage of the chat marketing campaign, with a laser-sharp focus on results.
Equally essential to every campaign we run is clear and concise reporting back to our clients. In designing and implementing our chatbot campaigns, we're working to very defined and measurable goals – so transparency is crucial to the great working relationships we enjoy with our clients.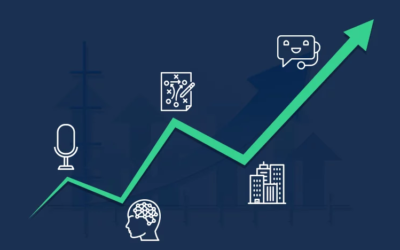 1. Voice assistants go big! In 2020, there will be 4.2 billion digital voice assistants used in devices around the world. Statista says that by 2024, that number will reach 8.4 billion units That number's higher than the world's population- that a lot of Christmas...
read more
Conversation drives business! It makes sense that businesses and organisations understand the very best way to have those conversations.
Gartner has predicted that, by 2020, customers will manage 85% of their relationships with businesses without interacting with a human. By 2025, chat will be the primary channel to communicate. There will be no business left unaffected by these changes, but like any revolution there will be winners and losers. Make sure you you understand the opportunity for your business and speak to us now!
How Much Do Chatbots Cost?
We can design, build and install a chatbot on your website from £250/month. We offer bespoke solutions for more complex requirements, and each project is costed individually.
How will a Chatbot Help My Business?
According to Hubspot research, 56% of people would rather message than call customer service and 83% of online shoppers need support during shopping. As chat becomes the primary communication channel, businesses have to change to reflect this.
Does my Business need a Chatbot and Chat Marketing?
If you have a business that's represented online, your customers and clients are already using chat, possibly as their primary form of communication. Having a strategy to engage them and support them through chat marketing is only going to add value!
Are Chatbots a Fad?
The global chatbot market is expected to reach $1.23 billion by 2025, with a compounding annual growth rate of 24.3%, according to a Grand View Research report. So no!
What is Chat Marketing?
Chat marketing is the study and management of relationships and conversations over 'chat' platforms. It helps businesses and organisations make sense of this fast-moving and fragmented medium by proving a framework, structure and strategy to the area
Which Industries and Sectors Benefit from Chat Marketing & Chatbots?
Any business with an online presence benefits. From ecommerce businesses who want better email open rates and reduced abandoned carts right through to restaurants who want to increase repeat custom.
"
Ecommerce sales increase over 27% in the first 3 months.
"Gabba have helped us automate so much of our business from customer service to the sales funnel. I now have more time to work on the business for the first time in a long time!"
Mark Skiba, CEO, Ash Valley England